Features
Ultra-compact driver measuring a mere 2.2 x 2.9 x 1.86 inches.
Bi-polar constant current driver.
The micro-stepping feature may be selected from anyone of the following settings: 1/1 (full step), 1/2 (micro-step), and 1/4 (micro step).
Through the use of 3-bit external signals, electric current settings may be specified to any one of 8 different settings from 0.44-2.00 A/phase.
Input commands may be selected from either direction-of-rotation separate serial pulse signals or a combination of directional signals and pulse signals.
Product Type

N/A

Stepper Motor

Series

N/A

Driver

Dimensions

N/A

2.2 x 2.9 x 1.86 in

Winding Method

N/A

Bipolar

Min. High Level Input Voltage (Vih)

N/A

3.5 V

Max. High Level Input Voltage (Vih)

N/A

5.3 V

Min. Low Level Input Voltage (Vil)

N/A

0.0 V

Max. Low Level Input Voltage (Vil)

N/A

0.8 V

Max. Rise Time (Tr)

N/A

25 µs

Max. Fall Time (Tf)

N/A

10 µs

Min. Input Pulse Range (Twl)

N/A

18 µs

Min. Direction of Rotation Change Timing (Twh)

N/A

10 µs

Ambient Temperature (In Operation)

N/A

0 ~ +50 ºC

Ambient Temperature (In Storage)

N/A

-20 ~ +60 ºC

Ambient Humidity (In Operation)

N/A

35 ~ 85 %

Ambient Humidity (In Storage)

N/A

35 ~ 85 %

Applicable Motor

N/A

KH4234-B951

KH4238-B951

KH4242-B951

KH4248-B951

KH4254-B951

Note

N/A

Specified by the voltage waveform between the user circuit ground and the FSD2B2P13-01 terminal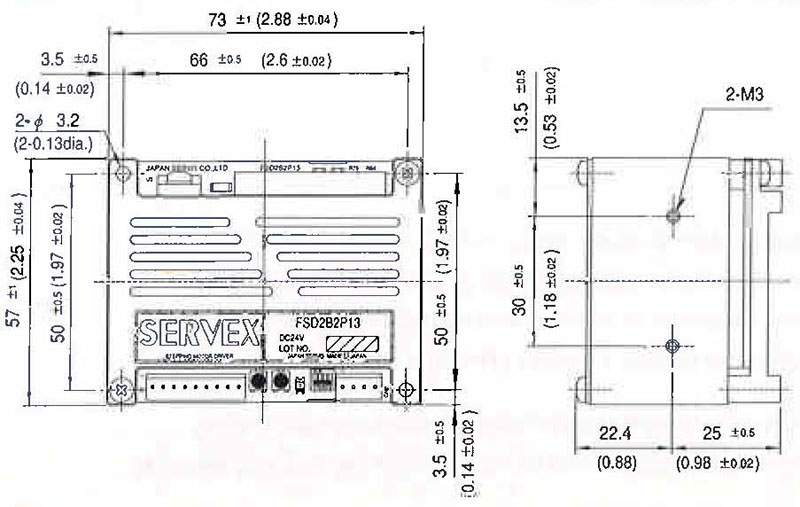 Dimensions



Input Circuit



Accessory-Leadwire Assembly



Connector Specifications



Connector Specifications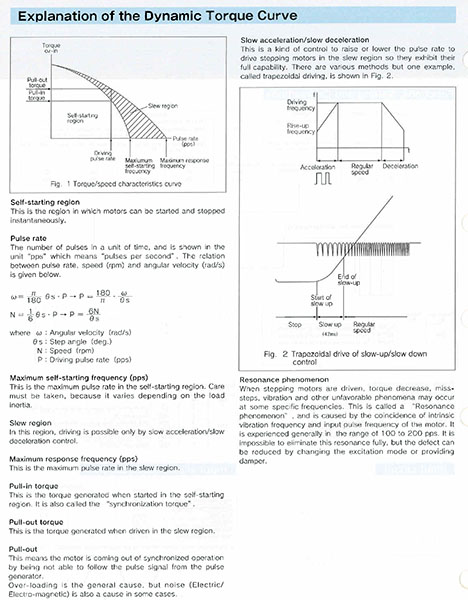 Explanation of Dynamic Torque Curves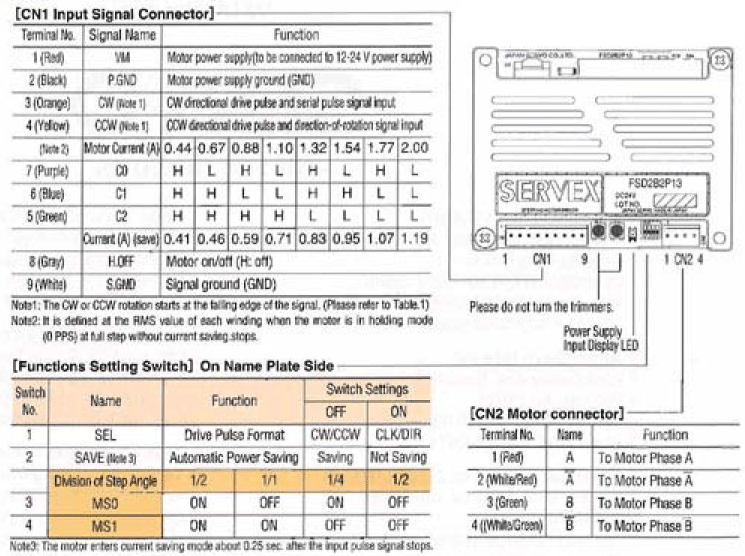 Functions Setting and Connections (FSD2B2P13-01)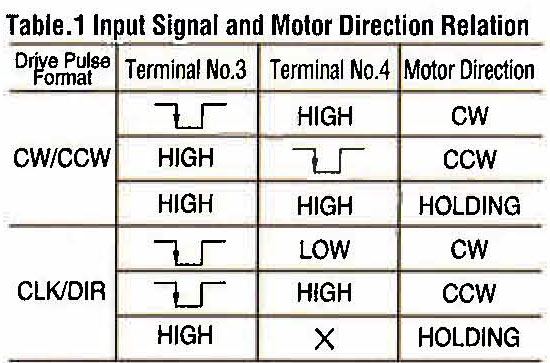 Input Signal and Motor Direction Relation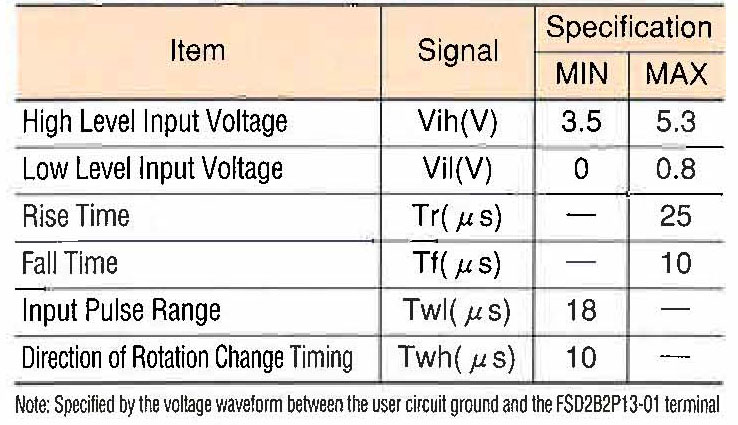 Input Signal Specifications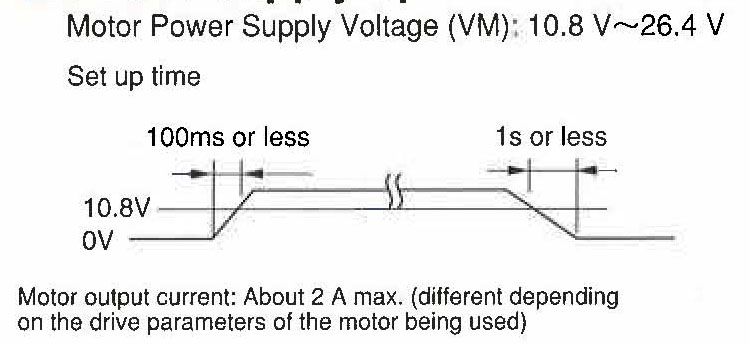 Power Supply Specification


Required Operating Environment