Dimensions: 6.8 x 2.0 in (172 x 51 mm)
Great air flow rate & long life
Dual speed models are available
Sensor installed model
Type

N/A

DC Axial Fans

Product Type

N/A

Brushless DC Fan with Sensor

Series

N/A

DC Axial Fans

Material

N/A

Bearing : Both Side Shielded Ball Bearing

Propeller : ABS and PBT Synthetic Resins

Venturi : Aluminum Alloy Die Casting

Motor

N/A

Brushless DC Motor, Protection type : Overcurrent detection and automatic resetting by current limiting

Dimensions

N/A

172 x 51 mm

6.8 x 2.0 in

Max Airflow

N/A

240 cfm

6.8 m³/min

Max Static Pressure

N/A

165 Pa

0.66 inH2O

Noise

N/A

48 dB

Weight

N/A

830 g

Operating Temperature

N/A

-20 ~ +70 ºC

Qty/Box

N/A

12

Carton Size

N/A

45 x 38 x 22 cm

Qty/Pallet

N/A

192

Standard Pallet Size

N/A

790 x 930 x 1090 cm

Box/Pallet

N/A

16

Note

N/A

NIDEC SERVO can meet many of your requirements for customization, such as special connectors, other sensors not listed above, variable speed specifications, and other modifications. Please contact NIDEC SERVO during your product planning and development stage.
PWM (pulse width modulation) allowing for variable speed control is available in some models (reference the G-51 spec.)
The listed products are registered in the following overseas standards files, UL/cUL: E48889, TUV: R50004410
Models without PWM Control: Based on your needs, these models can be modified to have PWM control, Please contact Japan servo for more information
Figures in the table are average measured values. Please request the product delivery specification when preparing a purchase specification.
The characteristics are the values at rated voltage (12 V, 24 V, 48 V). and normal temperature and humidity.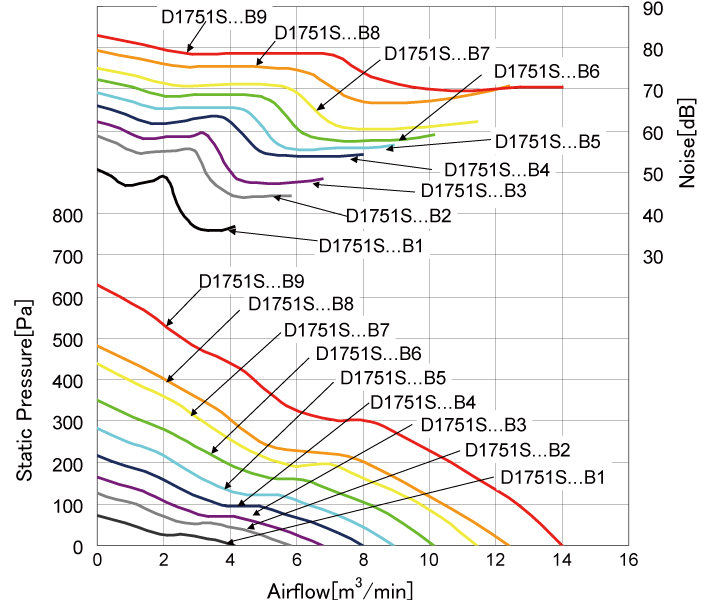 Standard Airflow & Static Pressure Characteristics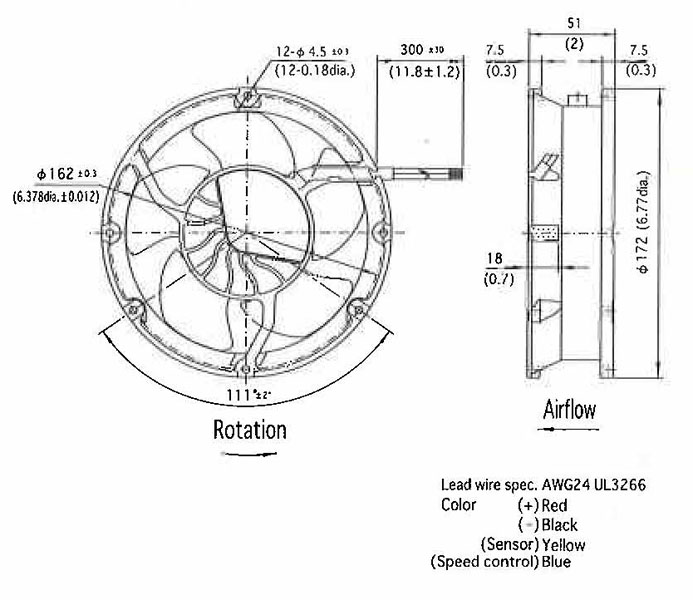 a1324.jpg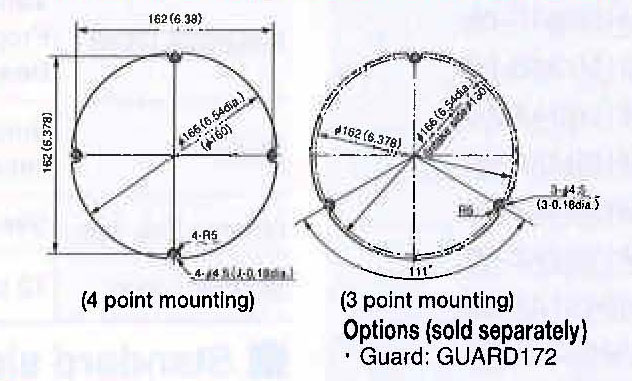 a1780.jpg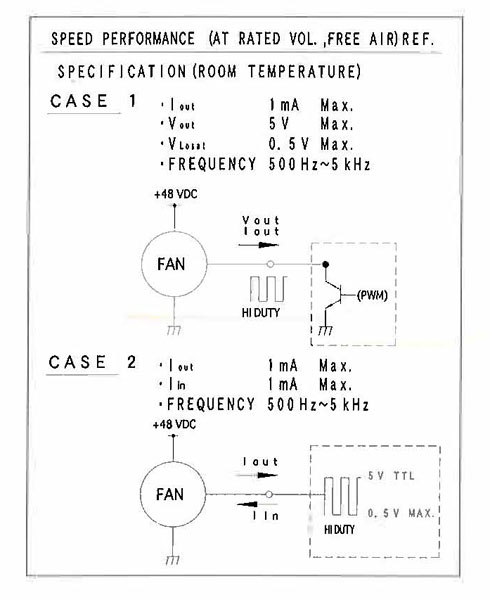 D1751S Series-Speed Performance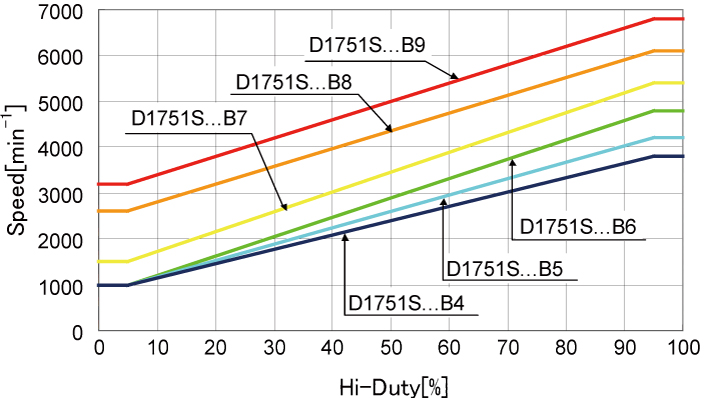 PWM Speed Control Specification



Speed Performance (At Rated Vol., Air-Room Temperature)