Features:
Wide low-noise range (noise reduced in high density devices)
2-way vibration reduction (lowers resonant noise of entire device)
Energy Efficient (wide reduction compared to previous model)
Design to improve sound (for low speed applications)
Sensors Available (lock, pulse)
Variable speed available (PWM, voltage resistance)
Type

N/A

D1225C Series Brushless DC Fans 120X25

Product Type

N/A

Brushless DC Fan

Series

N/A

Silent Fans

Material

N/A

Bearing : Both Side Shielded Ball Bearing

Propeller : ABS and PBT Synthetic Resins

Venturi : ABS and PBT Synthetic Resins

Motor

N/A

Brushless DC Motor, Protection type : Current shut off by detecting lock state, automatically reset

Dimensions

N/A

120 x 25 mm

Max Airflow

N/A

83 cfm

2.35 m³/min

Max Static Pressure

N/A

49 Pa

0.20 inH2O

Noise

N/A

38 dB

Weight

N/A

200 g

Operating Temperature

N/A

-10 ~ +60 ºC

Qty/Box

N/A

60

Carton Size

N/A

45 x 38 x 29 cm

Qty/Pallet

N/A

720

Standard Pallet Size

N/A

790 x 930 x 1020 cm

Box/Pallet

N/A

12

Note

N/A

Figures in the table are average measured values. Please request the product delivery specification when preparing a purchase specification.
The characteristics are the values at rated voltage and normal temperature and humidity.
The only venturi shape available for these products is ribbed flange.
Depending on quantities, Nidec Servo can meet many of your requirements for customization, such as special connectors, sensors, variable speed specifications and other modifications. Please contact Nidec Servo for more information.
This fan is specially designed for long life At rated voltage and in continuous operation the expected life is 60,000 hours at 60ºC (100,000 hours at 35ºC). (5,6 speed model; 55,000 hours at 60ºC).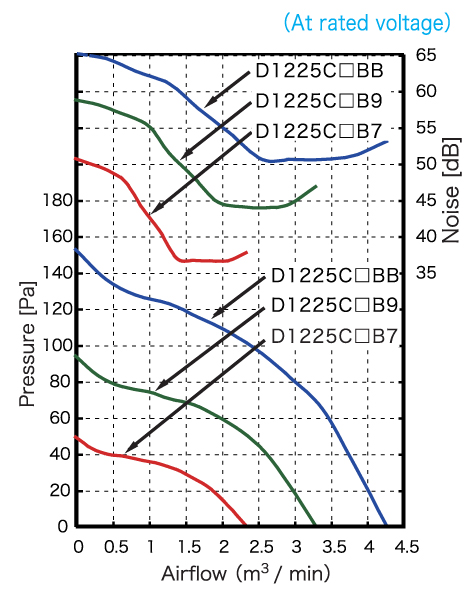 Standard Airflow & Static Pressure Characteristics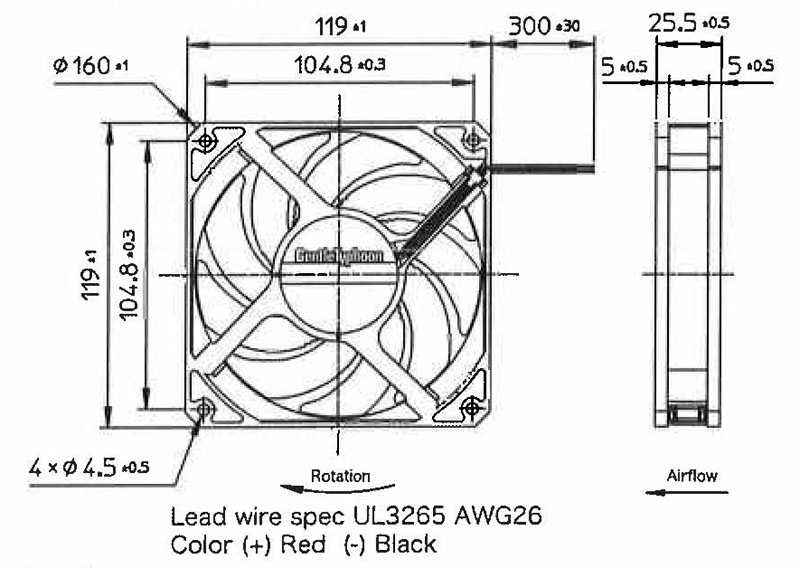 a1347.jpg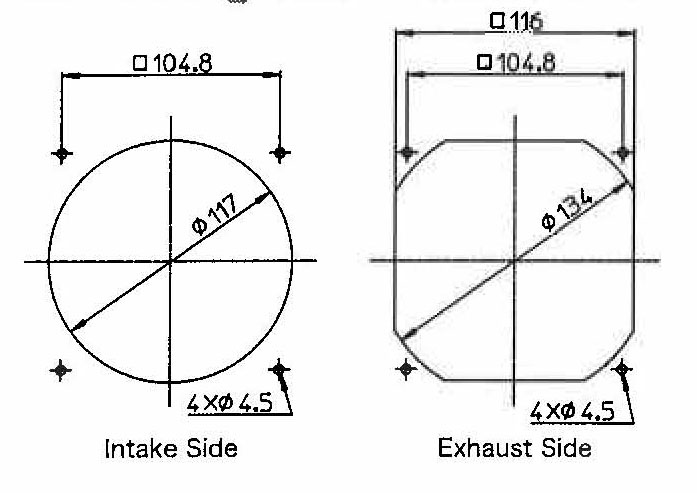 a1348.jpg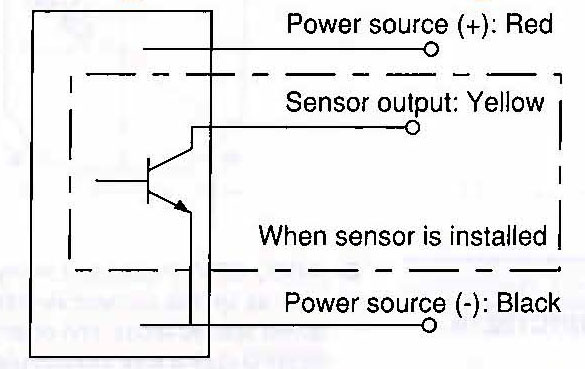 Wiring Diagram