Metric dimensions and fasteners.
Available in 7075-T6 aluminum alloy or 17-4 PH corrosion- resistant steel.
General purpose
If you are working in the metric world, the W Series is for you. It combines the best features of the A Series and the H Series, with the convenience of metric dimensions and fasteners for your metric based designs. The W Series can be used in a wide range of applications from driving components with light torque requirements, such as encoders and tachometers (aluminum), to lead screws and pumps requiring greater torque (stainless steel).
Helical W Series Aluminum Couplings
Product Type

N/A

Coupling

Series

N/A

WAC

Material

N/A

7075-T6 Aluminum Alloy

Finish

N/A

Clear Anodize

Outside Diameter Designator

N/A

20

Outside Diameter (D)

N/A

20 mm

Length (L)

N/A

28 mm

Bore Diameter

N/A

5.00 mm

Bore Designator

N/A

5 mm

Momentary Dynamic Torque

N/A

1.2 N·m

Torsional Rate

N/A

3.5 degree/N·m

Inertia

N/A

0.11 x 10-5 kg.cm.sec2

Set Screw

N/A

M3 x 0.5

Seating Torque

N/A

2.0 N·m

Center Line

N/A

3.8 mm

Min. Size

N/A

4.00 mm

Max. Size

N/A

6.35 mm

Max. Bore Diameter

N/A

9.81 mm

Bore Depth

N/A

8.55 mm

Features

N/A

Metric dimensions and fasteners
Available in 7075-T6 aluminum alloy or 17-4 PH corrosion-resistant steel
General purpose

If you are working in the metric world, the W Series is for you. It combines the best features of the A Series and the H Series, with the convenience of metric dimensions and fasteners for your metric based designs. The W-Series can be used in a wide range of applications from driving components with light torque requirements, such as encoders and tachometers (aluminum), to lead screws and pumps requiring greater torque (stainless steel).

Shaft

N/A

0.197 in


Additional-Information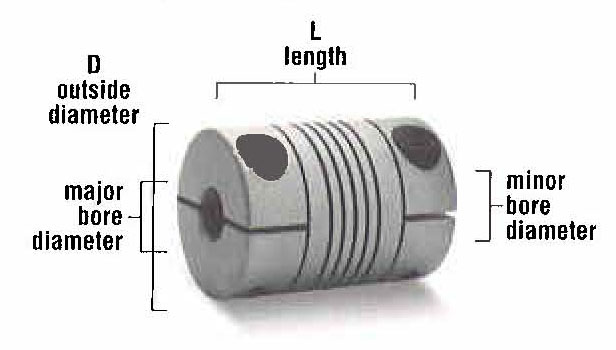 Attachment Methods


Internal Configuration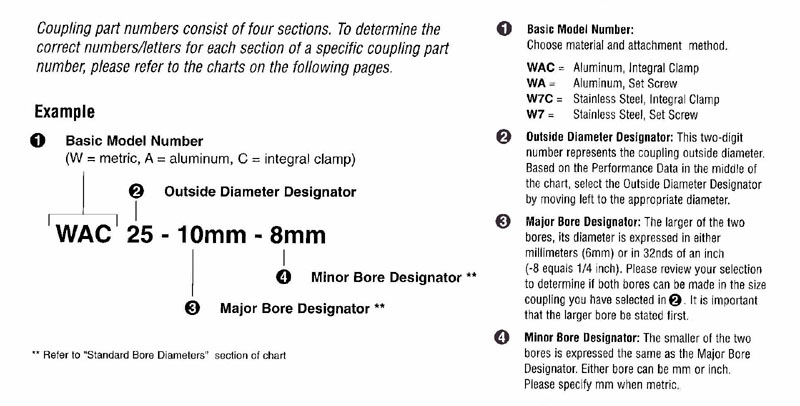 Ordering Information-W Series