Motors are designed in flat shape and in light weight
A special magnetic circuit design was employed newly. By this design, these motors are in flat shape, and in lighter weight than conventional standard AC motors.
This series have 61 mm² (2.4 in²). 80 mm² (3.1 in²). 90 mm² (3.5 in²) Flange sizes.
Compact designed Driver
"Palm Mini PLUS" Type is the smallest, (for 6 W - 40 W)
"Simple" Type is a driver of components mounted on a PCB. (for 6 W-15 W)
"High power Simple" Type Low-cost circuit-board type driver. (25 W\40 W)
Wide Ranged Speed Control
Wide range (200 r/min - 2500 r/min), stepless speed control. "High power Simple" Type. (200 r/min - 2000 r/min)
Very steady characteristics (Feed back control employed).
Speed pulse output
Speed pulse output can be used for speed monitoring, simplified position control...
"Palm Mini PLUS" Type: 30 ppr
"Simple" "High power Simple" Type: 5ppr dual signal (120° phase difference)
Direction of rotation signal output
Direction of rotation can be monitored by this signal. ("Simple" type needs an external circuit.)
Alarming
At an over-load condition, the motor stops and an alarm signal is output.
Gear Head
Low-cost gear head for FY series is also available.
Rotor Cover (option) available
An aluminum heat sink (size: 200 mm x 200 mm, thickness: 2 mm or more) is required.
Type

N/A

Simple Type Motors

Product Type

N/A

DC Motor

Series

N/A

FYD

Motor Frame Size

N/A

80 x 80 mm

3.1 x 3.1 in

Shaft Specification

N/A

Plain Shaft

Rated Speed

N/A

1500 r/min

Speed Control Range

N/A

200 to 2500 r/min

Rated Voltage

N/A

24 V

Rated Output

N/A

15 W

Speed Setting Method

N/A

(1) Speed setting by external speed setter (Sold separately: model code Q-R10KB)

(2) Speed setting by external voltage supply 0~10V

Speed Setting

N/A

300±5 %

Speed Variation (Against Load ±1%)

N/A

0~rated torque at rated voltage and speed

Speed Variation (Against Voltage ±1%)

N/A

DC 24 V ± 10 % at rated speed, no load

Speed Variation (Against Temperature ±1%)

N/A

20 ± 20ºC at rated voltage and speed, no load

Input Signal

N/A

H : Open collector

L : GND (0~0.8V)

Run, Brake, F/R IN

Output Signal

N/A

Alarm Out, HU Out, HV Out

Open Collector Output DC 30 V Max. 10 MA Max.

Speed Pulse (Pulse/Revolution)

N/A

5

Max. Average Current Rated

N/A

1.4 A

Max. Peak Current Rated

N/A

5 A

Protection Functions

N/A

Over load protection
When a load exceeding rated torque is applied to motor for more than about 5 sec, Stop motor and outputs "L" from "ALARM" in case of power supply for more than 1 min.

Operation Temperature

N/A

0~40ºC (no condensation) continuous duty. The motor flange surface temp. must be 80ºC Max. (Ambient temperature 40ºC without heat sink)

Motor Dielectric Strength

N/A

Withstand for 1 min. under AC500V 50Hz (Between case and coil)

Motor Insulation Resistance

N/A

10 MO MIN. (Between case and coil by DC500V tester)

Number of Poles

N/A

10

Rated Power

N/A

15 W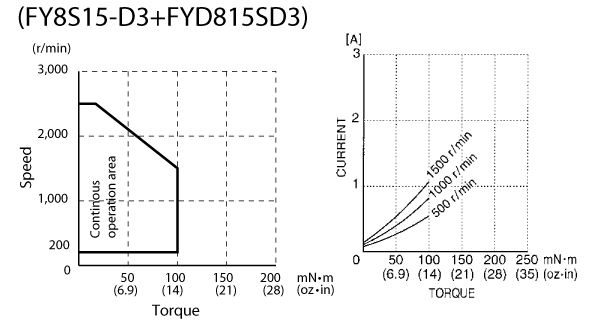 FY8S15-D3_FYD815SD3-ST-CURVE.jpg



Motor & Gearhead Outline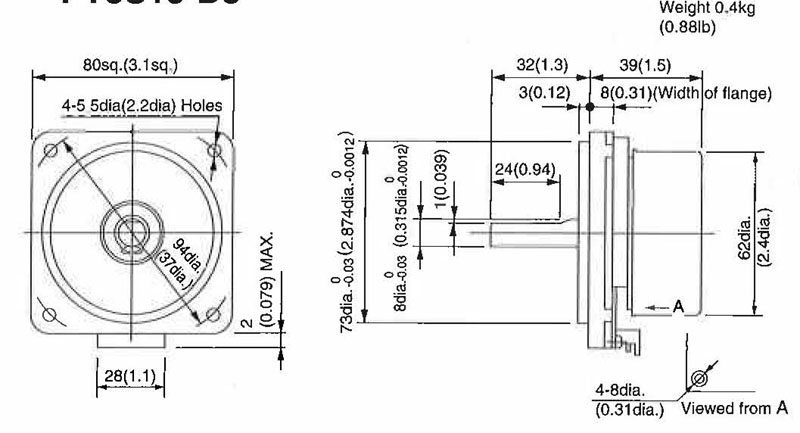 Outline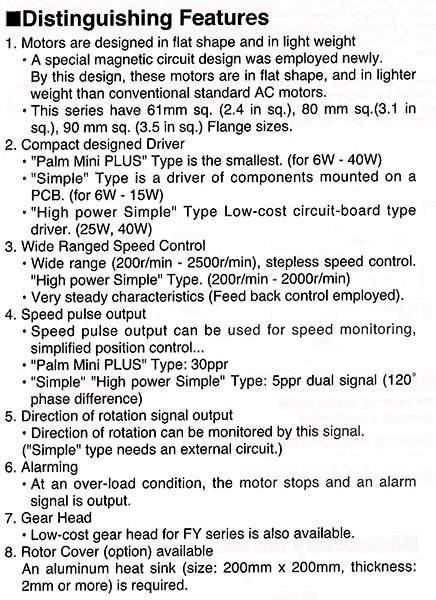 Distinguishing Features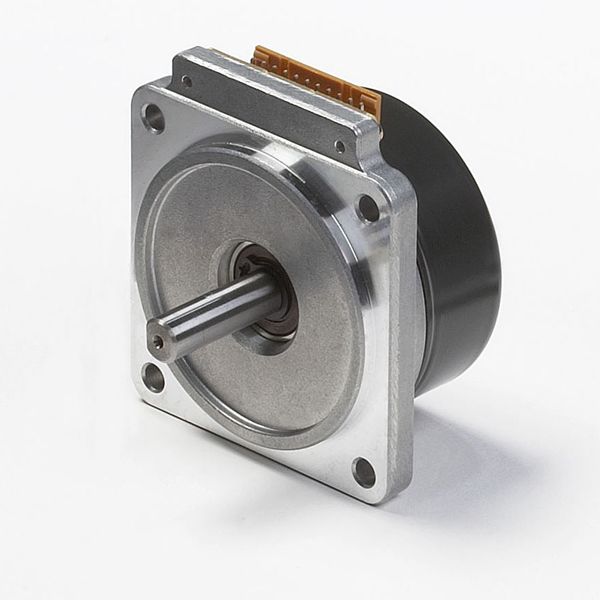 FYD - Series Palm Mini Plus Type Motors (FY6S6)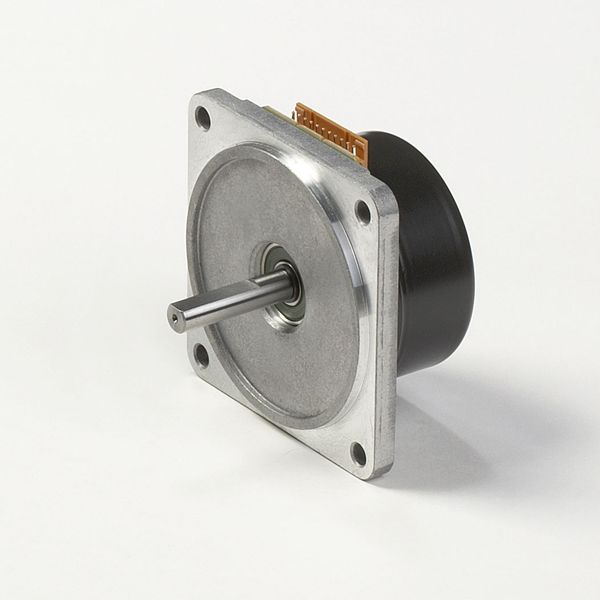 FYD - Series Palm Mini Plus Type Motors (FY8S15-D3)



Model Code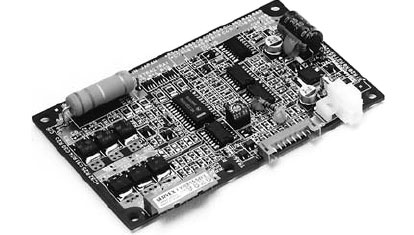 Simple Type